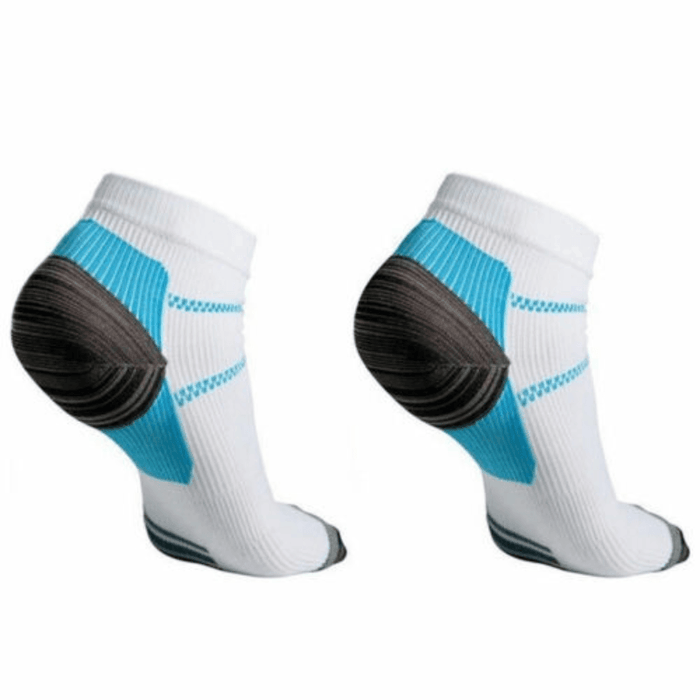 Ankle Compression Plantar Socks 5 Pack
In Stock
Your information is 100% secured

Ankle Compression Plantar Socks 5 Pack are ankle-length socks that are made from nylon material, these invisible and breathable socks are perfect for everyday use as it has sweat absorbent material that will keep your feet dry and happy after all day hustle. These are suitable for both men and women.
Features:
Suitable: running, sports, or helping to relieve foot pain day-to-day.
Material: nylon and spandex 

Size: L/XL

8.5~ 13 inches 

S/M-

7.5~11inch
One size fits most up to size EU 42 (US Men-L/XL, Women-S/M).